Legan Village
was the meet-up point on Saturday 22 May 2021. Liam Tierney outlined the work of Legan Tidy Towns in developing the Alley Park on the banks of the River Blackwater. The small space has a lot packed in.
We sampled the river and the group saw live macroinvertebrates from the river – Mayflies, Stoneflies, Caddis larvae and a range of other types. Much better to see these "IRL" as opposed to over Zoom or YouTube!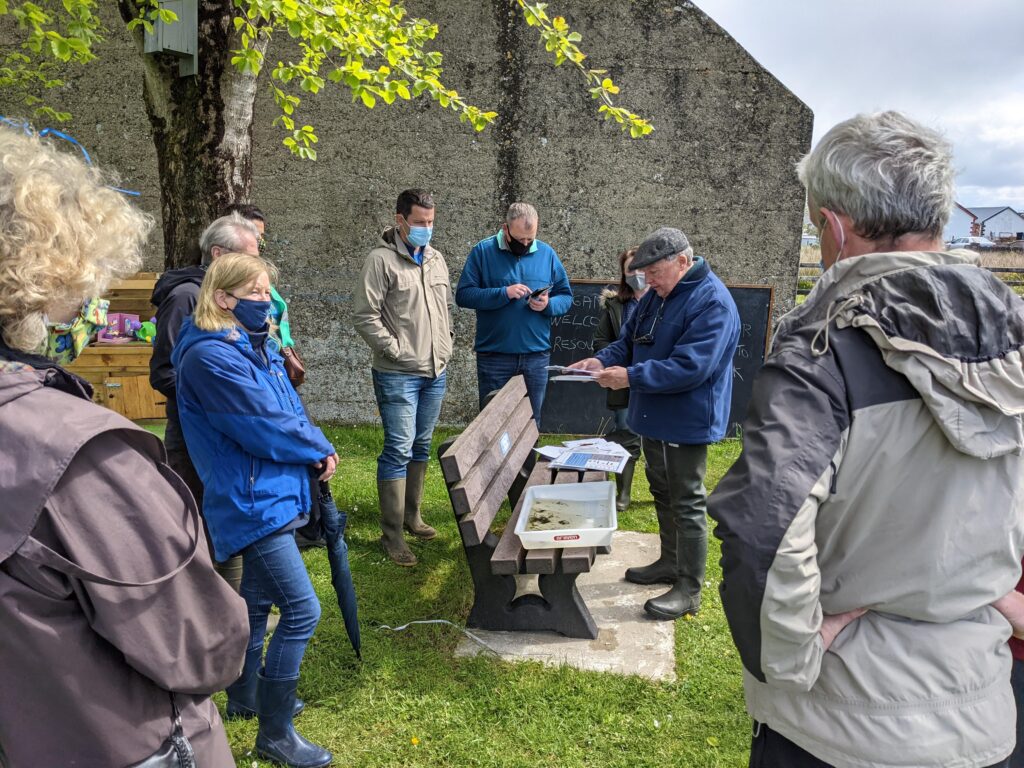 Saint's Island on the shores of Lough Ree
was the second destination on 22nd May. Here we sampled the shallow littoral zone along the lake shore. The macroinvertebrates were different to those from the river in Legan reflecting the different habitat types at the two sites.